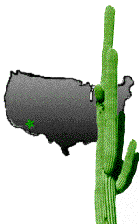 motormove online
STREET ADDRESS: RUSKASTR. 32
CITY: KAPPEL-GRAFENHAUSEN
STATE: GERMANY
PROVINCE: BADEN-WUERTTEMBERG
ZIP / POSTAL CODE: 77966
PHONE: +49 (0)7822-896114
FAX: +49 (0)7822-896115
eMail: motormove-online@gmx.de
www.schwab-kolb.com/motmo_e2.htm

PUBLISHER AND EDITOR-IN-CHIEF:
Alexander Kolb, Dipl.-Wirt.-Ing.

ASSOCIATE EDITOR, ADVERTISING SALES DEPARTMENT AND MARKETING:
Gabriele Schwab-Kolb, Dipl.-Kauffrau techn.

PAGE LAYOUT AND GRAPHICS DESIGN BY:
DePoul
WEB SITE DESIGN AND TECHNICAL GLUE:
AKO PAGE-DESIGN.


Oldtimer
YOUR SUGGESTIONS TO THE EDITOR-IN-CHIEF
MOTORMOVE ONLINE RETAINS THE COPYRIGHTS FOR THE COMPLETE WORKS, LIKE TEXT, PICTURES AND FURTHER PUBLISHED INFORMATIONS ON THE INTERNET, IF NOT STATED DIFFERENTLY.
ALL RIGHTS RESERVED. COPY, DUPLICATION, REPRODUCTION IS NOT PERMITTED WITHOUT SEPARATELY GIVEN, WRITTEN AUTHORIZATION BY MOTORMOVE ONLINE.
ALL RIGHTS RESERVED FOR TECHNICAL CHANGE OR BY MISTAKE.
UPDATE: OCTOBER 2011